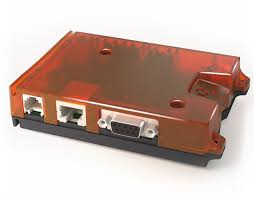 MCS heeft het compleetste assortiment mobiele modems (2G/GPRS modems, 3G/UMTS modems, 4G/LTE modems) met voor elke toepassing op het gebied van machine-to-machine (M2M) of Internet of Things (IoT) een oplossing. Honderden tevreden zakelijke klanten in allerlei sectoren vertrouwen op de producten die wij in de loop van de jaren geleverd hebben.
De UMTS modems worden daarom voor vele verschillende toepassingen ingezet:
narrow casting, point of sales en vending machines
gebouwbeheer systemen
industriële automatisering
verkeerssystemen
water- en energie management
transport en maritiem
Verder kunnen we adviseren over de juiste SIM-kaarten en antennes, zodat u optimaal uitgerust bent.
MCS SUPPORT / EDGE COMPUTING UMTS MODEMS
Steeds meer UMTS modems ondersteunen zogenaamde 'EDGE computing' technology. Daarmee is het mogelijk om software applicaties in de modems te draaien met als belangrijkste doel:
protocol conversie van 'machinetaal' naar IoT taal. Voorbeeld CANBUS of MBUS naar MQTT protocol of IP-communicatie
data overdracht naar centrale computer te minimaliseren door lokaal in de router reeds analyses te doen
MCS support engineers en eigen SW ontwikkelaars zijn expert in 'EDGE computing' technologie. U kunt uw SW applicatie door ons laten ontwikkelen en/of een maatcursus afnemen teneinde zelf een SW programma in het modem te schrijven. Informeer naar de mogelijkheden bij uw contactpersoon.
MCS LEVERT UMTS MODEMS VAN TOONAANGEVENDE FABRIKANTEN
De onderstaande fabrikant wordt door MCS ondersteund:
Thales (voorheen Gemalto / Cinterion / Siemens)