Van Private GSM naar Private LTE – Smart Week of IoT | 28 september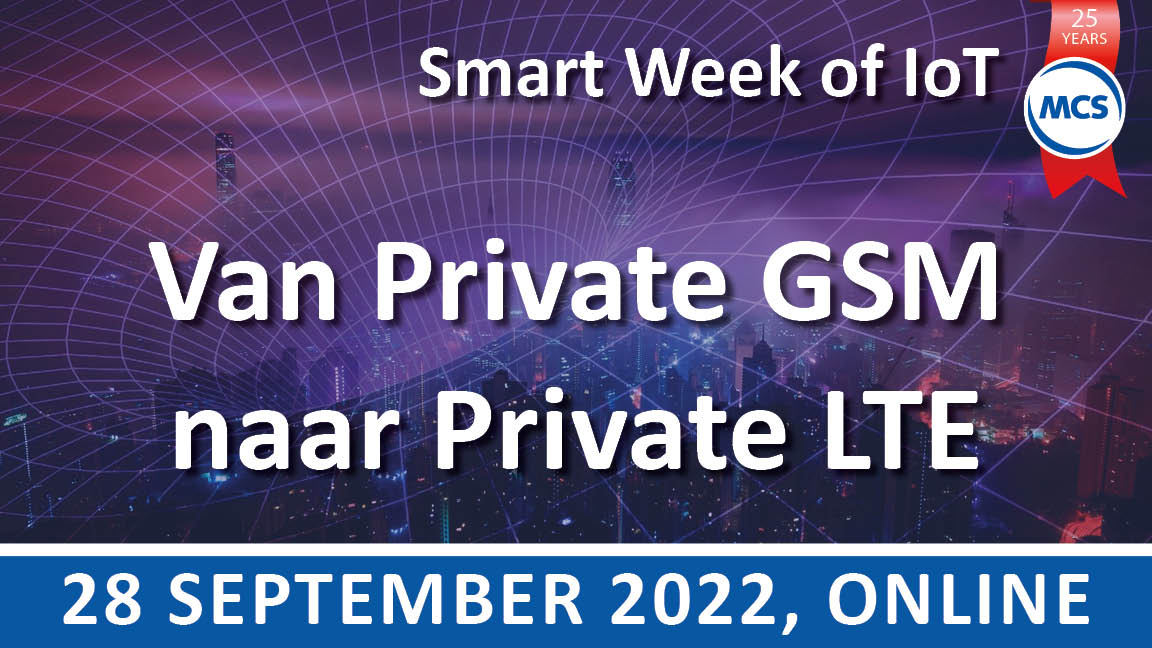 In deze sessie van de Smart Week of IoT onderzochten we de overgang van Private GSM (2G) naar Private LTE (4G/5G). Welke mogelijkheden biedt een Private LTE IP-netwerk en hoe integreer je deze technologie met IoT-oplossingen?
De key note speakers lieten zien welke mogelijkheden deze future proof technologie biedt voor organisaties. En hoe je het kunt inzetten voor slimme IoT-oplossingen. Onze partner Nokia presenteerde wat de LTE- en 5G-techniek vandaag de dag in de praktijk voor mogelijkheden biedt. Onze partner Do IoT Fieldlab keek naar de toekomst van deze technologieën met diverse innovatieve use cases.
Hieronder kun je de themasessie terug kijken.