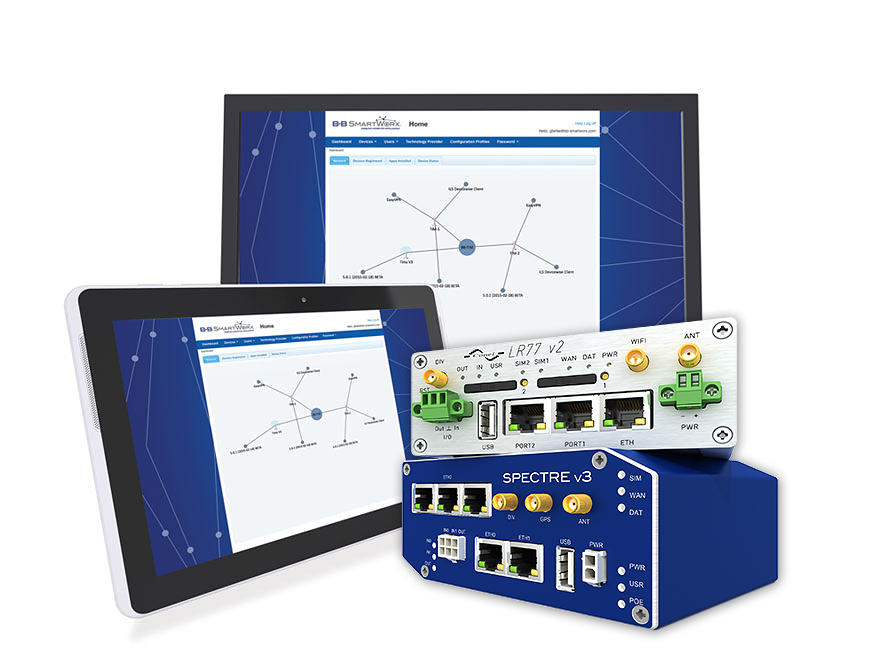 WebAccess DMP Router Management is een Device Configuration, Diagnostics & Management Platform voor Advantech routers. De WebAccess DMP (voorheen SmartWorxHub) is onmisbaar indien u grotere aantallen routers wenst uit te rollen in het veld en het beheer zoveel mogelijk remote wilt doen.
Bespaar tijd door centraal management
Met WebAccess DMP kunt u al uw routers vanaf één locatie beheren. U heeft direct een overzicht van configuratie, diagnostische gegevens en management functies van uw complete geïnstalleerde vloot routers. U kunt veel tijd besparen doordat u op afstand zaken kunt updaten zoals firmware en configuratie.
Uitgebreide beheer functionaliteiten
firmware en applicatie (user modules) uploads mogelijk
netwerk diagnostics (bijv. netwerk veldsterkte, IMEI nummer, kwantiteit van data verstuurd etc)
device configuratie door 'Zero Touch Provisioning'
logging en historie
Optimaal geschikt voor V2 en V3 routers van Advantech. De oplossing kan lokaal of vanuit een managed Cloud geleverd worden.
Voor meer informatie kunt u contact opnemen met de afdeling verkoop of uw accountmanager.
Een uitgebreide use case is hier omschreven.
WEBINAR
Zelf zien wat de voordelen zijn van WebAccess DMP en hoe makkelijk in gebruik het platform is? Bekijk de Advantech webinar hier waarin het platform aan je wordt uitgelegd.