Studio TechTalk: Private Connect LoRa techniek uitgelegd | 15 oktober 2020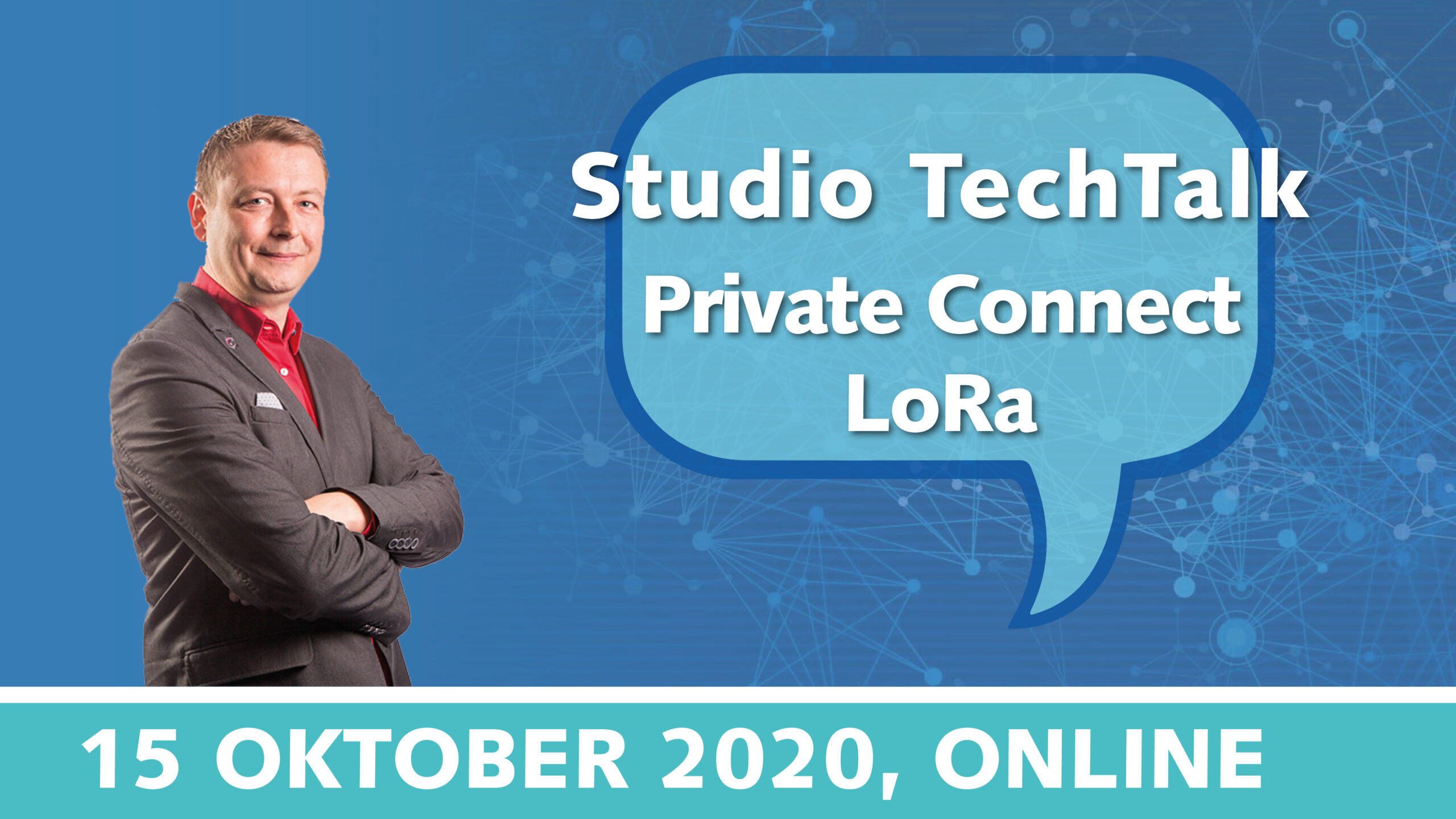 In deze Studio TechTalk heeft LoRaWAN expert Jean Philippe Aerts alles verteld over de techniek achter Private Connect LoRa. De onderwerpen die in deze Studio TechTalk aan bod kwamen, zijn o.a. een technische toelichting over de verschillende LoRa Gateways, het Wanesy Management systeem en de koppelingen met IoT-platformen.
Op je eigen Private Connect LoRa netwerk kun je makkelijk slimme sensoren aansluiten en veel data verzamelen. Denk aan bijvoorbeeld temperatuur– en luchtvochtigheid waardes, bewegingen, fijnstof of CO2 waardes, geluidsniveaus of bezettingsgraad van stoelen of parkeerplaatsen. Door deze data te verzamelen en te analyseren, krijg je nieuwe inzichten. Deze inzichten helpen je om je bedrijfsprocessen efficiënter in te richten.
Kijk de Studio TechTalk hieronder terug.