Update Private LTE/5G and beyond – Smart Week of IoT | 23 april 2021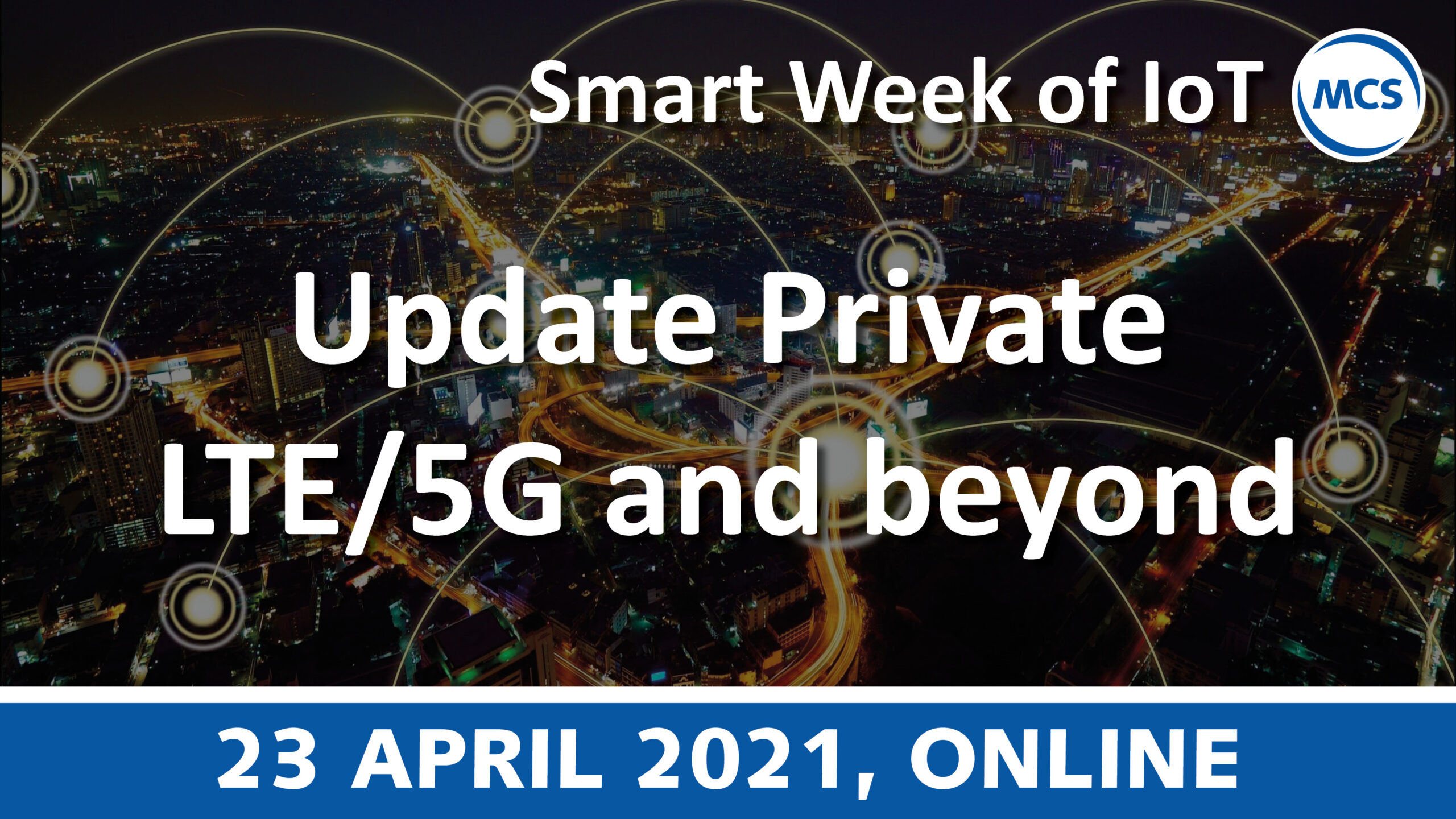 De laatste sessie van de Smart Week of IoT stond in het teken van Private LTE en 5G. Belangenorganisatie BTG lichtte het belang van IoT toe voor het bedrijfsleven.  MCS heeft met Private Connect LTE een helder business model geïntroduceerd en heeft dit verder toegelicht.
Daarna heeft Nokia je meegenomen in de toekomst met o.a. Private 5G ontwikkelingen.
Onze klant Hertek is ingegaan op succesvolle Private LTE toepassingen in de healthcare. Terwijl TNO heeft verteld over de samenwerking die ze met MCS heeft in het 5G Do IoT Fieldlab. De ervaringen hierin zijn ook gedeeld.
Key note sprekers
Petra Claessen – BTG – Belang van IoT en digitalisering voor het bedrijfsleven
Bas Piek – Commercieel Directeur MCS – Toelichting van de Private (Connect) LTE propositie en hoe resellers hierin ondersteunt kunnen worden
Henk Stallaert – Nokia – Update van de techniek, Private LTE, Private 5G
Sjoerd Custers – Product Development Manager Hertek – Use case: Private LTE in de zorgsector toegepast
Pascal Heijnen – TNO – Ervaringen van Private 5G in het 5G Do IoT Fieldlab
Terugkijken