Smart Energy – Smart Week of IoT | 21 april 2021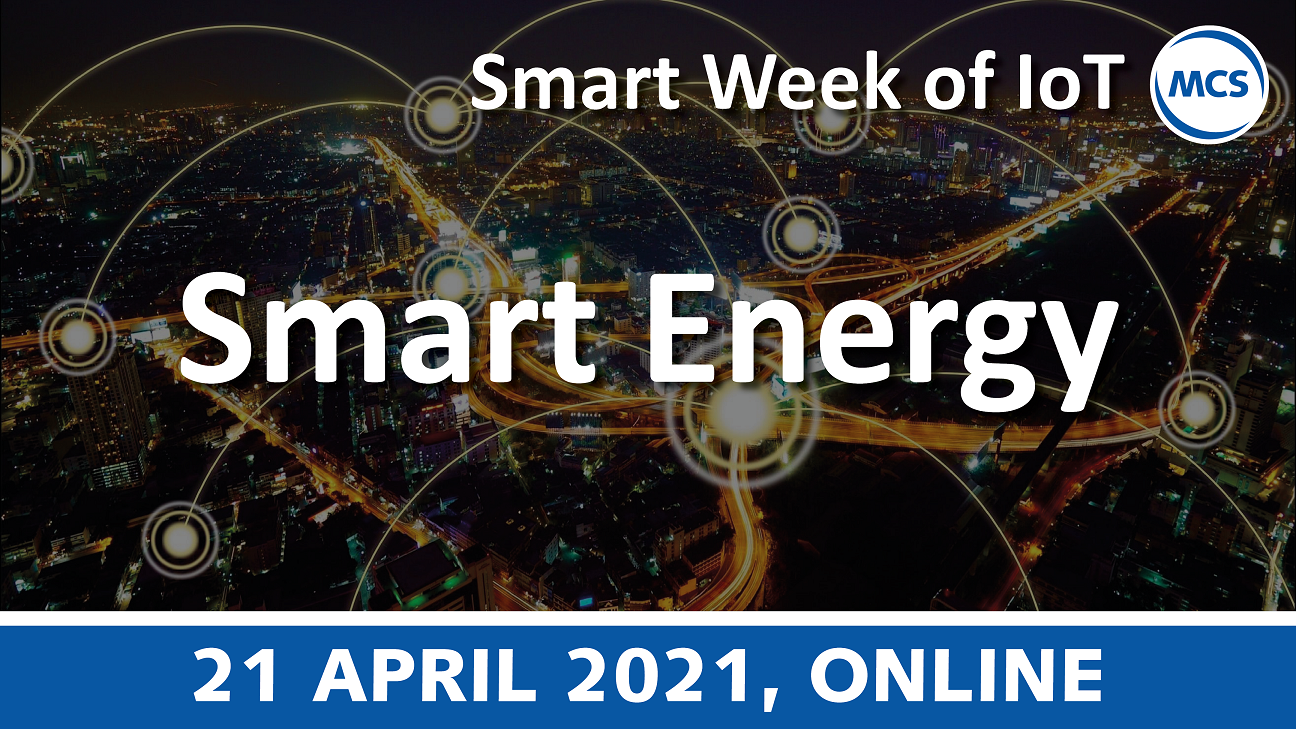 De derde themasessie van de Smart Week of IoT staat in het teken van Smart Energy. Belangenorganisatie BTG lichtte het belang van IoT toe voor het bedrijfsleven. MCS liet in deze sessie zien hoe dit kan met o.a. LoRa en Sigfox sensoren, die met name veel gebruikt worden bij energie-apparaten.
Engie zet dit in de praktijk in en zal toelichten hoe ze tegenwoordig hoogspanningscabines volledig digitaliseren en omvormen tot 'Smart Cabines'. Uiteindelijk dient de data opgeslagen en geïnterpreteerd te worden. Met de ITalks IoT suite kan dit het beste en fabrikant WayLay legde uit hoe dit kan en dit ingezet wordt in deze business case.
Key note sprekers
Petra Claessen – BTG – Belang van IoT en digitalisering voor het bedrijfsleven
Jean Philippe Aerts – Country Manager MCS België – welke devices en sensoren kunnen ingezet worden om 'legacy utility' te digitaliseren en hoe kan MCS je daarin ondersteunen met bijvoorbeeld de ITalks IoT Suite
Greg Starr – Senior FAE & Solutions Expert Advantech – veilig grootschalige implementatie & management van IoT-Gateways in het digitale netwerk
Josh Scharnweber – Senior Strategy Consultant Waylay – kies het juist IoT platform om je data te optimaliseren
Pascal Stiens – Engie – Toelichting van de use case 'Smart Cabin' – hoe hoogspannings cabines 'slim zijn geworden'.
Terugkijken