Smart Infra – Smart Week of IoT | 29 september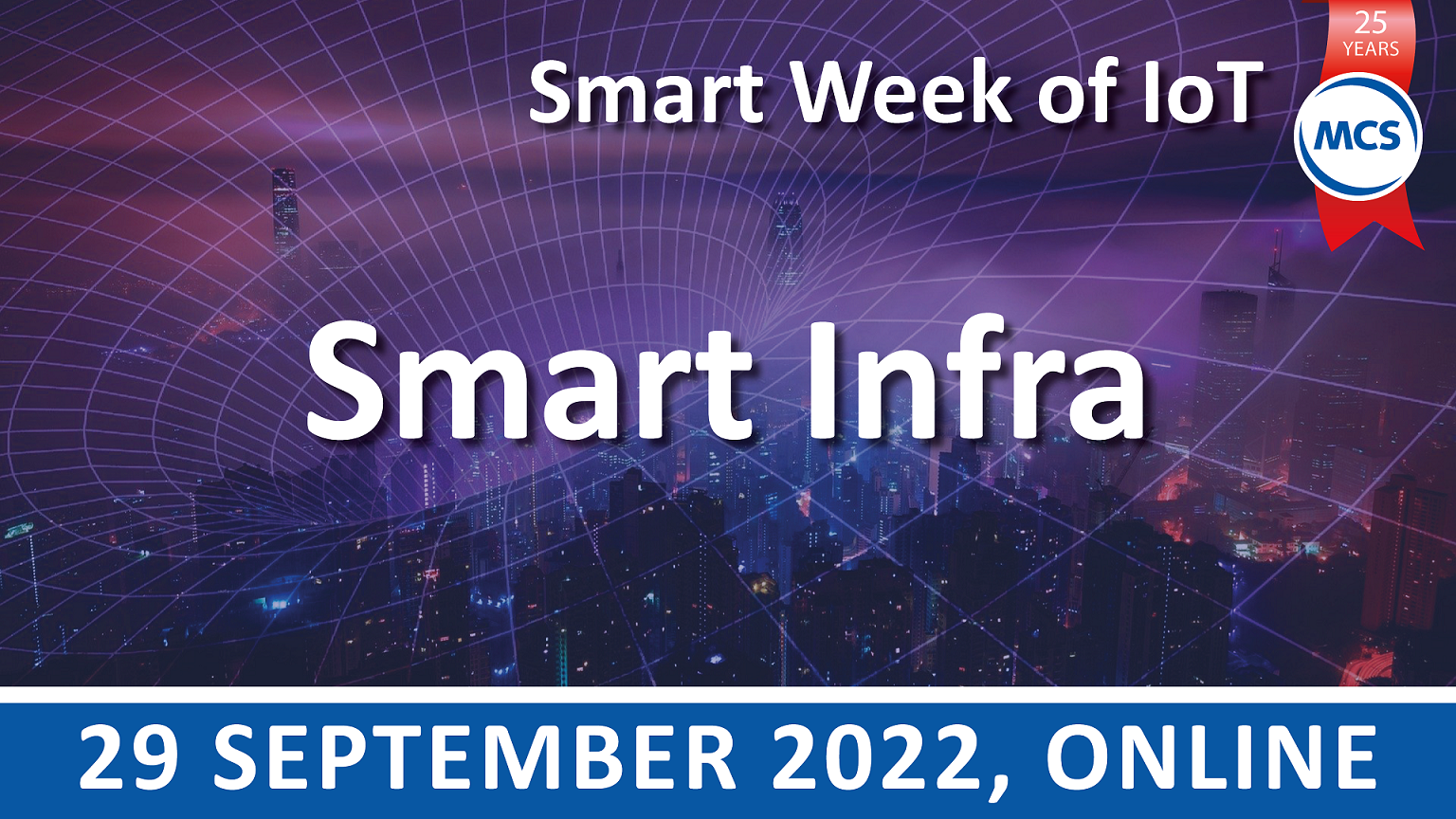 In deze sessie van de Smart Week of IoT duiken we dieper in de wereld van 4G. Welke onbegrensde mogelijkheden biedt de slimme 4G-technologie voor duurzame en innovatieve data-driven Smart Cities?
IoT voor de verduurzaming van steden
Steden worden duurzamer gemaakt. IoT-oplossingen kunnen hier een enorme bijdrage aan leveren door data aan te leveren via objecten en gebouwen die altijd connected zijn. Met de inzichten van deze data kunnen bijvoorbeeld lantaarnpalen, afval en buitenklimaat worden gemonitord. En het gebruik worden geoptimaliseerd.
Maar ook Smart Parking maakt onderdeel uit van de verduurzaming van slimme steden. Zo is een actief beheer van parkeerplaatsen mogelijk voor het zoeken, navigeren en reserveren van vrije parkeerplaatsen. Maar met Smart Parking kan ook een parkeerbeleid worden gehandhaafd. Daarmee wordt inzicht verkregen in het overschrijden van de toegestane parkeerduur en paarkeerverboden.
In deze sessie laten belangrijke key note speakers zien hoe je 4G-techniek duurzaam en slim kunt inzetten voor Smart City-toepassingen.
Key note sprekers
Jean-Philippe Aerts – Product Specialist IoT MCS
Pranas Askamitausk – Teltonika Networks
Michael Blake – Operating Manager BePark.
DATUM, TIJD, LOCATIE
29 september 2022
10:00 – 11:30 uur
Online
Schrijf je hier in voor de online sessie op 29 september 2022.
NIET BESCHIKBAAR OP 29 september?
Wil je deze Smart Week of IoT sessie over Smart Infra graag volgen maar ben je op 29 september verhinderd? Schrijf je dan toch in! We nemen de presentaties op en delen deze na afloop met je.
Aanmelden
Zie bovenstaande link om je aan te melden.