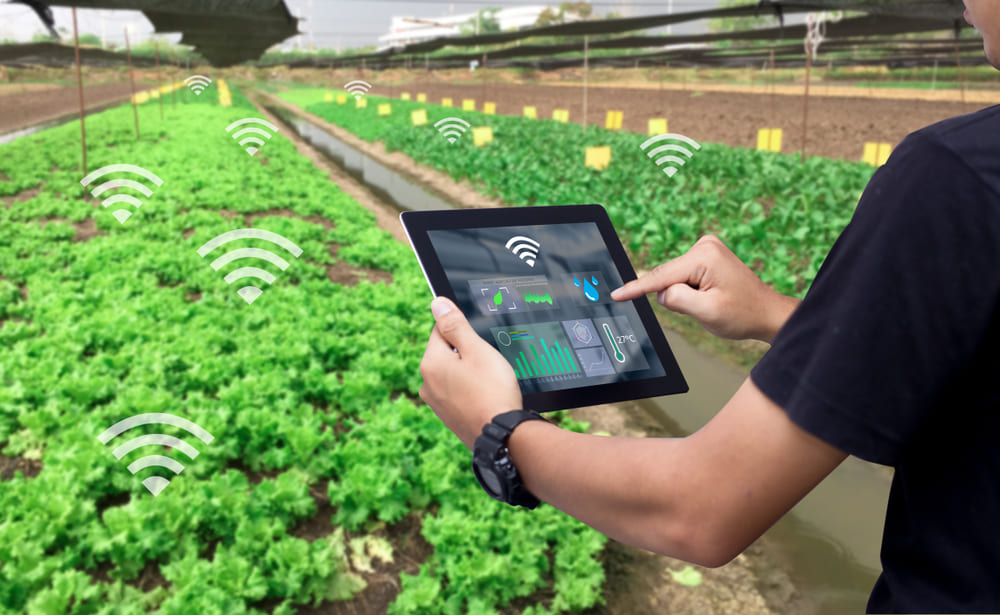 Smart farming is de naam voor technologische innovaties en de data die daaruit voortkomt, waarmee het leven van dieren én mensen aangenamer wordt.
Inzicht in bodem en gewassen
Smart farming geeft boeren de mogelijkheid om de kwaliteit, duurzaamheid en efficiëntie van hun activiteiten te optimaliseren. Onze ELT2-HP sensoren worden draadloos geïnstalleerd in de aarde en functioneren autonoom op een batterij, gedurende ongeveer 5 jaar. Via een LoRa-gateway verkrijg je op eenvoudige wijze inzicht in de bodemgesteldheid en in de gezondheid van de gewassen.
HET GEMAK VAN EEN STARTER PACKAGE
De ITalks starter package Smart farming is bedoeld om een Proof of Concept op te starten, zodat je deze technologie in de praktijk kunt ervaren.
Dit ITalks starter package bevat:
1 ELT2-HP met bodemsensor
1 LoRa-gateway
3 maanden LoRa-connectiviteit
IoT-platform voor dashboarding van data
Nadat je de Proof of Concept hebt afgerond, kun je makkelijk verder groeien naar schaalbare roll-out's. Want de 24 x 7 managed ITalks IoT Suite is hier al op voorbereid. In dit open IoT-platform kun je eenvoudig functionaliteiten toevoegen. Zoals integratie met andere IT-systemen, dataverrijking, automatiseren van processen.
TOEPASSINGEN
informatie verzamelen over bodemgesteldheid, bijvoorbeeld in kassen, landbouwgronden, kwekerijen etc.