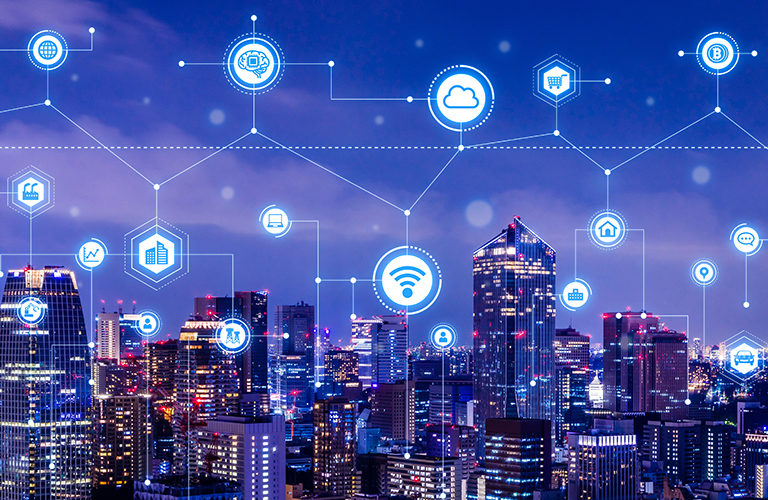 Met slimme Helium IoT-sensoren kan je makkelijk veel data verzamelen via jouw Helium hotspot en je eigen toepassing inzetten. Bijvoorbeeld temperatuur– en luchtvochtigheid waardes, bewegingen, CO2 waardes en geluidsniveaus.
Door deze data te verzamelen en te analyseren, krijg je nieuwe inzichten. Daardoor kun je je bedrijfsprocessen efficiënter inrichten.  
Eenvoudig Helium IoT-sensoren koppelen
Omdat de sensoren draadloos zijn, kun je ze gemakkelijk monteren en verbinden met je Helium hotspot. Ze zijn namelijk batterijgevoed en daarom heb je geen bekabeling voor een 220V voeding nodig.
Met data credits van Helium zorg je ervoor dat jouw sensor data verzamelt via het Helium netwerk. 1 credit staat gelijk aan een uplink van 24 bytes. Hoe korter de interval van de sensor, hoe minder data credits hij verbruikt.
Toepassingen
Slimme sensoren kun je inzetten voor veel diverse IoT-oplossingen, zoals:
klimaatmonitoring;
energiebeheer;
werkplekbezetting;
bewegingsdetectie;
Smart Building;
Smart Parking.
Snel aan de slag met starterspakket
Ons Helium IoT-starterspakket bevat alles wat je nodig hebt voor jouw Proof of Value (PoV). Met deze onderdelen zet je snel een IoT-oplossing via Helium op waarmee je het klimaat kunt monitoren op jouw werkplek of kantoor.
Zo start je direct met het verdienen van HNT crypto. En ontdek je ook alle voordelen van een draadloze IoT-oplossing. Het starterspakket bevat:
1x Kerlink Helium compatible Hotspot iFemtocell Evolution;

1x 6dBi LoRa-antenne voor montage buiten op het dak voor de allerbeste dekking;
1 x Elsys CO

2

 Lite sensor incl. 2 batterijen, en

Dashboarding waarop je de data van je sensoren kunt zien. Klik hier voor een voorbeeld.